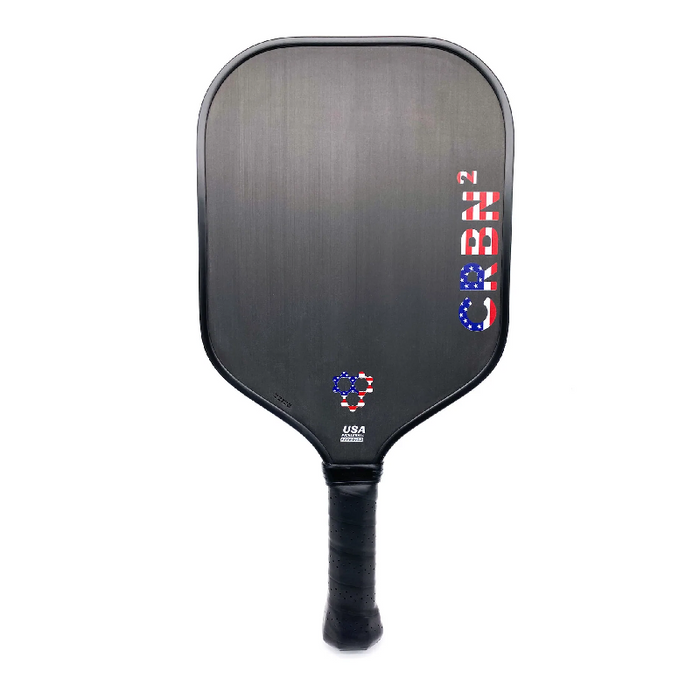 FREE GIFT WITH PURCHASE
Free Paddle Cover ($19.99 value) with Purchase.
*Limited to while supplies last*
Sold out
Original price
$179.99
-
Original price
$179.99
Shape:
Weight Class:
Mid-weight (7.8oz - 8.2oz)
Grip Size:
Core Thickness:
This is the NEW USAP Approved model. Approved for Tournament Play.

The crbn 2 features the same T700 carbon fiber face as the Crbn 1 with a honeycomb polypropylene core. Carbon fiber is the optimal choice of material for paddles. Not only does it produce insane amounts of spin, but it also provides a massive sweet spot and consistency through industry-leading compression rates, with the perfect balance of power and control.
The crbn 2 weighs an average of 7.8-8.1 ounces to give you the stability you need at the net for blocking and returning hard-hit balls. The Crbn 2 has a shorter handle, and the face is shorter and wider than the Crbn 1, thus extending the sweet spot out wider, rather than longer as in the model 1. 
Available in a 13mm core for those who love power, or 16mm core for softer feel around the net.
Dimensions:
Length: 15.75"

Width: 8"

Core Thickness: 13mm/16mm

Handle length: 5.25"
Handle grip circumference: 4.25"
Weight: 7.8-8.1 oz