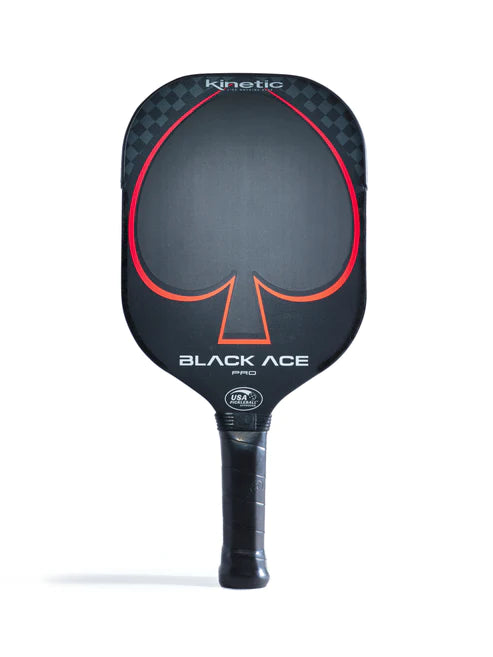 FREE GIFT WITH PURCHASE
ProKennex Black Ace Pro Cover ($19.99 value) with Purchase.
*Limited to while supplies last*
Sold out
Original price
$250.00
-
Original price
$250.00
Shape:
Weight Class:
Mid-weight (7.8oz - 8.2oz)
Grip Size:
Core Thickness:
The Black Ace Pro is the first ever single-piece TORAY-faced carbon paddle, making it the most aerodynamic and fastest paddle in your hand. It enhances reflexes in quick exchanges while producing more power compared to other carbon-faced paddles because of the enhanced swing speed from its edgeless design.
The Black Ace Pro is equipped with kinetic technology, our patented shock, and a vibration absorbing system. An additional kinetic system is added to the handle of the paddle and acts as a last-pass filtration system due to the enhanced power of the Black Ace.
Weight: 7.95 oz
Paddle Length: 15.8"
Paddle Width: 7.6"
Handle Length: 5.3"
Grip Circumference: 4"