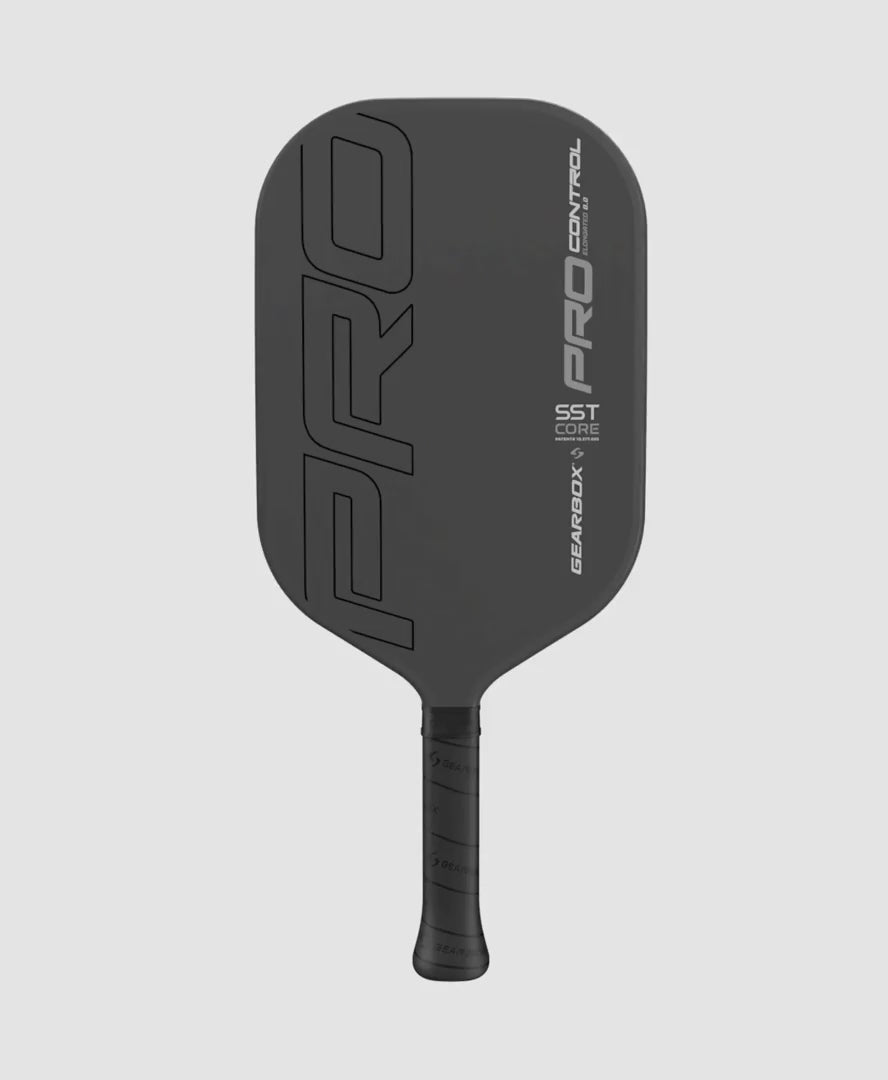 Gearbox GEARBOX Pro Control Elongated
Sold out
Original price
$274.99
-
Original price
$274.99
Shape:
Weight Class:
Mid-weight (7.8oz - 8.2oz)
Grip Size:
Core Thickness:
Control. Spin. Plush Feel. Touch. Precision. Reach.

The Pro Control Elongated paddle is the pinnacle of precision and touch in the world of pickleball. Its elongated shape provides extended reach with a superb plush feel. It not only offers effortless control; this paddle also excels in touch and forgiveness, ensuring every shot is perfectly placed. With its SSTCore™, you'll experience unparalleled responsiveness and control, allowing for delicate drops, spin, and net play with ease. The Pro Control elongated paddle isn't just a paddle; it's a masterpiece that combines touch, feel, and precise control for a pickleball experience like no other. Its quiet sound will keep your opponent on edge as they try to decipher the sound of your winning shot.