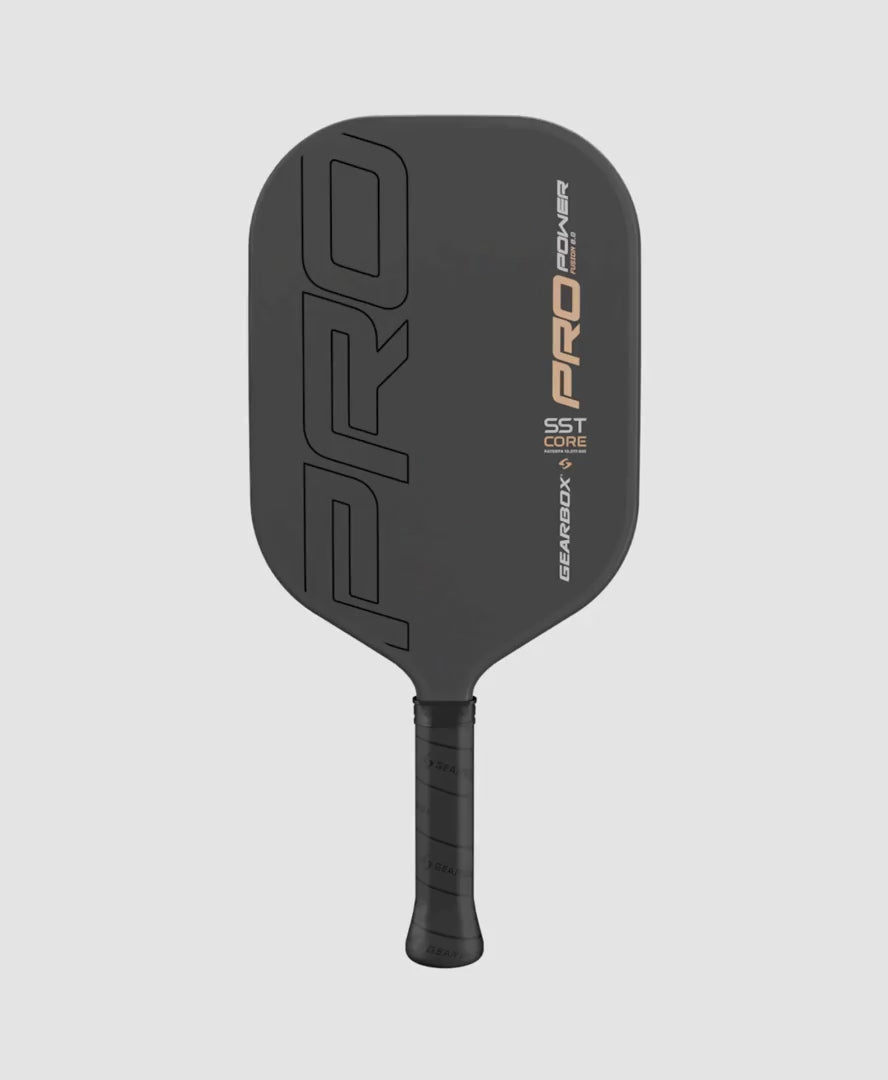 Gearbox GEARBOX Pro Power Fusion
Original price
$274.99
-
Original price
$274.99
Shape:
Weight Class:
Mid-weight (7.8oz - 8.2oz)
Grip Size:
Core Thickness:
Power. Spin. Touch. Plush Feel. Maneuverability.
The Pro Power Fusion paddle is a true marvel of pickleball engineering, unleashing your full potential on the court. Its ingenious Fusion shape gives the paddle extreme maneuverability, allowing for lightning-fast shots, precise ball placement, and the finesse needed for those delicate drop shots. This Pro paddle strikes the perfect balance between power, touch and feel. With its advanced SSTCore™, this paddle guarantees explosive energy transfer and an expansive, intelligent sweet spot for superior shot accuracy. The Pro Power Fusion paddle will command authority on the court, elevating your pickleball performance. Its quiet sound will keep your opponent on edge as they try to decipher the sound of your winning shot.