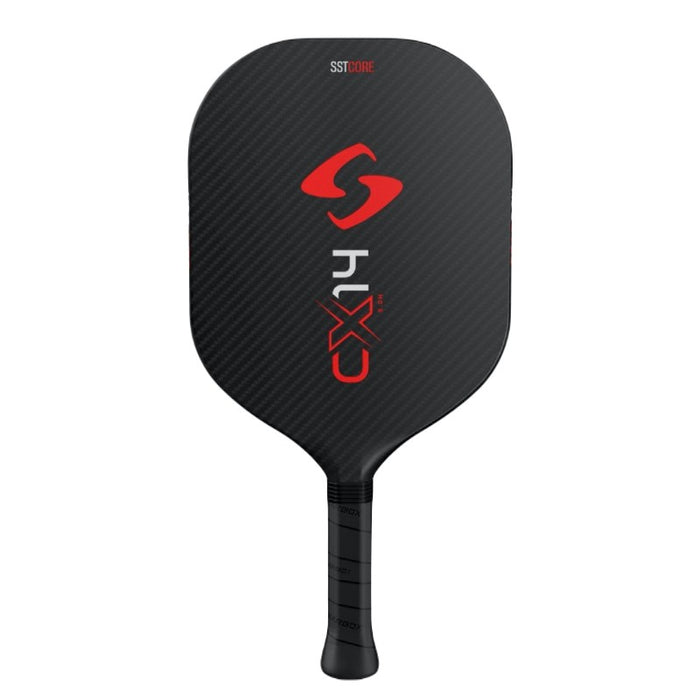 USED & CLEARANCE PADDLE DISCLAIMER
Used Paddles are typically customer returns, demos that have been lightly used. Clearance items are generally new items that are no longer current or are unused but missing packaging. All Used paddles and Clearance paddles have been carefully inspected and are free of any structural damage that may affect performance. Pre-Owned paddles may have cosmetic signs of use or damage such as scuffing on the edge-guard, scratches, and/or chips in the paint. Paddle Condition may vary and is not represented by the images provided.
All Sales of Used Pickleball Paddles are final
Sold out
Original price
$199.99
-
Original price
$199.99
Shape:
Weight Class:
Mid-weight (7.8oz - 8.2oz)
Grip Size:
Core Thickness:
STABLE WITH A SOFT FEEL

The CX14 Hyper shape utilizes our thicker 14mm stability profile. The paddle is excellent for players coming to experience Gearbox's SST Technology, from a lesser performing thick honeycomb core paddle.
The New CX14 Hyper paddle has a longer handle and combined with a shorter, Quad shaped face. This combination of a longer lever with a smaller head, gives this paddle a unique playstyle, making it quick and maneuverable despite being 14mm. It offers the agility of an 11mm paddle with the stability and feel of a thick core paddle. The feel is surprisingly fast in your hands. The longer handle easily accommodates a two-handed shot. It is excellent for players who enjoy the feel of a thicker honeycomb core paddle but want the durability and performance of Gearbox's #1 SST ribbed core technology.
If you are looking for an elongated paddle thick core paddle, try the CX14 Elongated.