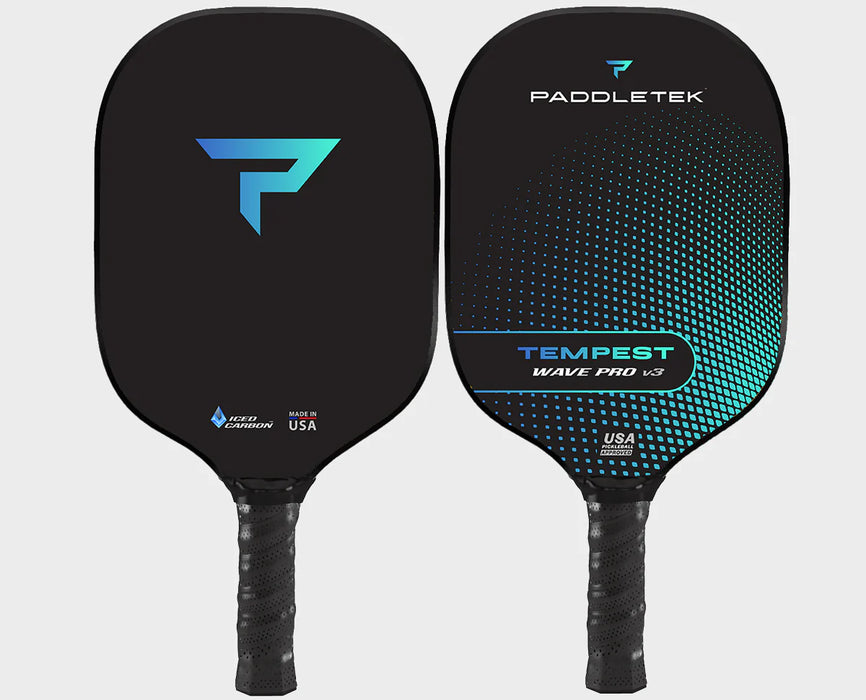 PADDLETEK PADDLETEK Tempest Wave Pro V3
Sold out
Original price
$209.99
-
Original price
$209.99
Shape:
Weight Class:
Mid-weight (7.8oz - 8.2oz)
Grip Size:
Core Thickness:
CONTROL FREAK.
Our best-selling paddle series is now even more formidable. Introducing the new and improved Tempest Wave Pro v3 with Paddletek's exclusive ICED Carbon Fiber. Perma-Spin technology lets serious players have spin capabilities that last longer than other carbon fiber surfaces. The legendary Smart Response Technology and a large, consistent sweet spot add finesse to every shot, while the balanced weight increases speed and maneuverability for even better play.
Weight specifications will be within 1/10th of an ounce.