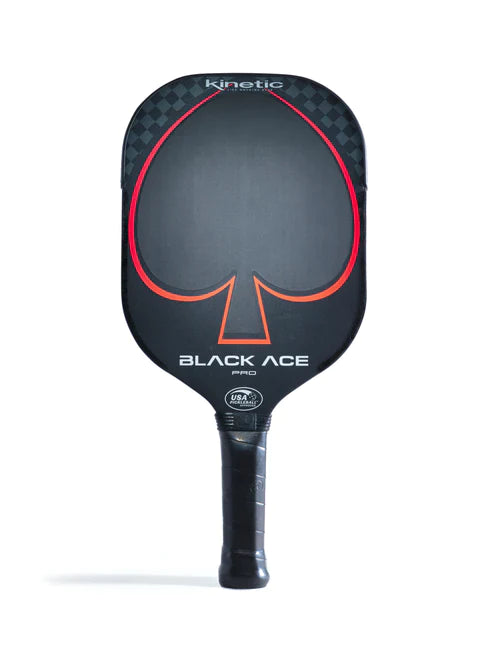 USED & CLEARANCE PADDLE DISCLAIMER
Used Paddles are typically customer returns, demos that have been lightly used. Clearance items are generally new items that are no longer current or are unused but missing packaging. All Used paddles and Clearance paddles have been carefully inspected and are free of any structural damage that may affect performance. Pre-Owned paddles may have cosmetic signs of use or damage such as scuffing on the edge-guard, scratches, and/or chips in the paint. Paddle Condition may vary and is not represented by the images provided.
All Sales of Used Pickleball Paddles are final
PROKENNEX (USED) Black Ace PRO
Sold out
Original price
$250.00
-
Original price
$250.00
Shape:
Weight Class:
Mid-weight (7.8oz - 8.2oz)
Grip Size:
Core Thickness:
The Black Ace Pro is the first ever single-piece TORAY-faced carbon paddle, making it the most aerodynamic and fastest paddle in your hand. It enhances reflexes in quick exchanges while producing more power compared to other carbon-faced paddles because of the enhanced swing speed from its edgeless design.
The Black Ace Pro is equipped with kinetic technology, our patented shock, and a vibration absorbing system. An additional kinetic system is added to the handle of the paddle and acts as a last-pass filtration system due to the enhanced power of the Black Ace.
Weight: 7.95 oz
Paddle Length: 15.8"
Paddle Width: 7.6"
Handle Length: 5.3"
Grip Circumference: 4"